Discover Cape Cod 2019 Encore Symposium: Combine Meetings for 31 Credits!
October 14-17
James F. Martemucci, Esq., Alexander R. McMullen, III, Patricia McMullen, Ph.D., JD, CRNP, FAANP, FAAN
William Howie, DNP, CRNA
Dr. Howie has an extensive background in nursing and nurse anesthesia. Dr. Howie holds Master of Science degrees in both Emergency Health Care Administration and Nurse Anesthesia and completed his doctorate degree in 2010 from The John's Hopkins University. Since 1995, he has been a CRNA at the University of Maryland Medical Center/Shock Trauma Center UMMC, in Baltimore, MD. Duties at the Trauma Center include the provision of anesthetic services to victims of acute trauma. Secondary duties performed by Howie include the provision of monthly educational lectures to newly assigned SRNAs and to function as a member of the Anesthesia Departments Quality Assurance Committee.
In addition to his practice as a nurse anesthetist, Dr. Howie is an Adjunct Assistant Professor at the Academy of Health Sciences for the U.S. Army Medical Department Center and School in Fort Sam Houston, Texas. Also holds academic positions at the University of MD, School of Nursing. He has retired from the military as Lieutenant Colonel in the United States Army Reserve after 25 years of service. He was called to active duty multiple times throughout his reserve career.
Dr. Howie has published numerous articles in a variety of peer-reviewed journals.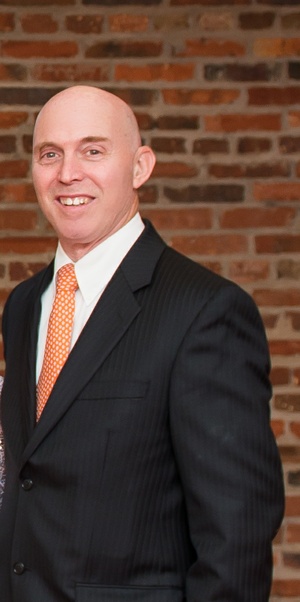 James F. Martemucci, Esq.
Website: http://www.gmrh-law.com/index.html
James Martemucci is licensed in Maine, New York, and New Jersey. Jim is peer-rated as an AV Attorney, the highest rating an attorney can achieve in ethics and skills. He has more than 30 years of experience in both civil and criminal defense work. He has handled several high-profile criminal trials and brings an aggressive defense attitude to those cases. Jim also represents a variety of clients in personal injury and general civil litigation and specializes in medical malpractice defense. He has three daughters and enjoys riding his motorcycles.
Practice Areas: Civil Litigation; Criminal Defense; Medical Malpractice; Personal Injury; Family Law
Admitted: 1985, New Jersey and U.S. District Court, District of New Jersey; 1986, New York and U.S. District Court, Southern and Eastern Districts of New York; 1989, Maine
Fellow, American College of Trial Lawyers
Law School: Seton Hall University, J.D.
Member: Oxford County and Maine State Bar Associations; Oxford County Trial Lawyers Association (President, 1993); Maine Trial Lawyers Association; The Association of Trial Lawyers of America.
Biography: Delta Epsilon Sigma.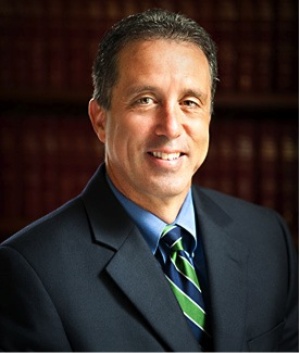 Alexander R. McMullen, III, MBA, JD
Alex McMullen of McMullen & Drury, P.A. spends most of his waking hours providing legal services for medical malpractice, estate planning and estate administration, nursing home malpractice, bankruptcy law in Towson, Essex and beautiful downtown Glen Burnie. Mr. McMullen is frequently a court-appointed mediator for the Baltimore County Orphan's Court.
For greater than three years, Mr. McMullen has had an AV Rating by his peers and clientele.
Mr. McMullen graduated in 1987 from the University of Baltimore with both a Juris Doctorate and a Master of Business Administration. Mr. McMullen has taught law in the undergraduate programs at the University of Maryland, Baltimore, Stevenson University and the University of Baltimore.
Prior to becoming a lawyer in the mid-1980's, he was an R.N. in Thailand with World Vision International, worked as an R.N. in D.C.'s projects and Holy Cross Hospital. Mr. McMullen has coached greater than ten seasons of little league sports. Mr. McMullen is active in his church, Trinity Church of Joppa, Maryland. Mr. McMullen lives in Fallston, Maryland with his wife, three kids, and two dogs. The dogs are the ones that love and understand him the best.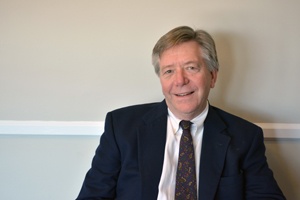 Patricia McMullen, Ph.D., JD, CRNP, FAANP, FAAN
Website: http://online.cua.edu/phd-in-nursing/doctor-of-philosophy-in-nursing-faculty
Dean & Ordinary Professor, School of Nursing, The Catholic University of America, Washington DC
Dr. McMullen practices as an educator, women's health nurse practitioner, and as an attorney. She holds BSN and MS degrees from the University of MD School of Nursing and then went on to complete a Juris Doctor from the University of Baltimore School of Law and a Doctor of Philosophy degree in nursing at The Catholic University of America. Dr. McMullen has held faculty positions at several universities and has worked clinically at Johns Hopkins Hospital, the Baltimore City Health Department, and in private practice. She has been selected as a Distinguished Practitioner by the American Academies of Practice, a Fellow of the American Association of Nurse Practitioners, and a Fellow of the American Academy of Nursing. Dr. McMullen has presented numerous workshops on legal issues in nurse practitioner practice. She is also the author of a number of research and practice-based articles and texts.
Dr. McMullen has held prior faculty positions at both the Uniformed Services University of the Health Sciences, Graduate School of Nursing and the University of Maryland School of Nursing. She has worked clinically at the Johns Hopkins Hospital, the Baltimore City Health Department, and Anne Arundel Medical Center. Over the course of her career, Dr. McMullen has combined her interests in nursing and the law by authoring a variety of book chapters and articles dealing with legal issues in nursing. A member of the Maryland Bar Association, Dr. McMullen has served on both plaintiff and defense malpractice cases.
During off-hours, Dr. McMullen enjoys tennis, biking, and family time.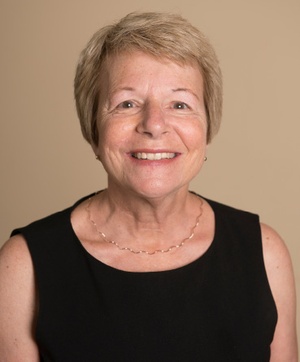 Jonathan Pabalate, DNP, CRNA
Dr. Jonathan Pabalate is an international expert in the areas of technology application in the perioperative health care environment, health care quality analytics, health care outcomes and measurements through the application of best practice evidence. He teaches as an instructor at the University of North Florida's Nurse Anesthetist Program in the areas of Anesthesia Technology, Advanced BioScience, and Regional Anesthesia. He has lectured at National and State Anesthesia meetings, and at grand rounds at Hospitals in The Netherlands and Belgium.
As president of JPC Anesthesia Informatics, he leads an innovative team to find solutions to challenging problems amongst health care organizations and anesthesia groups struggling with overcoming technology challenges in patient care and business practice.
Currently, he is leading a team to create innovative mobile solutions for anesthesia documentation, and assists organizations in the efforts to move their documentation practices to electronic formats.
In his spare time, he dabbles in HDR photography, audio engineering, endurance sports, adventure races, and cooking really tasty foods!
Christopher Gill, MS, MSN, CRNA
Christopher Gill is a Clinical Coordinator/Staff CRNA at Massachusetts General Hospital, Boston. He is a graduate of the Wayne State University Nurse Anesthesia Program in Detroit, Michigan where he obtained his Master of Science in Anesthesia. Originally from New England, his undergraduate educational background consists of a Bachelors of Arts in Biology from Saint Anselm College in Manchester, New Hampshire, with a concentration in Forensics, as well as completion of the Direct-Entry Masters Nursing program from Salem State University. His critical care experience was completed in the Trauma Unit of Vanderbilt University Medical Center in Nashville, TN. His professional interests include pharmacology and health policy.​
Emerging Leader Fellow