New England Encore CPC Exam Review 2023
October 14-15
Weekend In-Person Conference-Limited Audience: Filling up Quickly!
NBCRNA Representative to be Announced
NBCRNA Representative TBA
Kevin Driscoll, DNP, MSN, CRNA
Email: Kevin.driscoll@nih.gov

Kevin Driscoll is a Staff Anesthetist at the NIH (National Institutes of Health)**, Clinical Center, Building 10. This is the world's largest research-only dedicated hospital where they take on medically complex cases to gain greater insights into future diagnosing, treating, and curing patients. The NIH is the lead institution for first in human clinical trials and sets a standard for new and emerging technologies. Prior to that, he was at the Johns Hopkins Hospital where he helped lead the first Collaborative Unit-Based Safety Program in the Department of Surgery and co-chaired a Johns Hopkins Medicine Clinical Community.
He received his DNP from Yale University, where his focus was on the geo-spatial analysis of the positive correlates for veteran suicide in the post-9/11 veteran communities. Kevin is on Faculty at the University of Pennsylvania and Sits on the Surgeons Advisory Committee (SAC) for the National Institutes of Health.
**Kevin Driscoll is providing his insights in a personal capacity and not part of his role as a federal employee.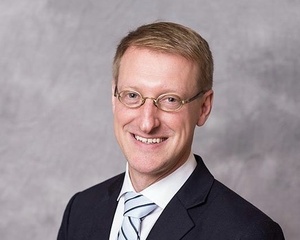 Ryan Shores, DNP, CRNA
Ryan Shores, CRNA, DNP is a certified registered nurse anesthetist with 15 years of experience. Ryan is an Assistant Professor and Director of the University of North Florida Anesthesiology Nursing Program. He currently serves as a staff CRNA at multiple clinical sites in Jacksonville, Florida.
In 2002, he received his ASN from Santa Fe Community College in Gainesville, Florida, and after two years of RN ICU work, he attended Florida International University for which he earned his MSN in 2006. He received his DNP from the University of North Florida in 2015. He has held a faculty position at UNF for 14 years.
Dr. Shores's DNP project focused on cost reduction utilizing low flow inhalational anesthesia. His primary topic for publications is in the area of pharmacology. He has chaired and participated in over 35 student oral and poster presentations at the AANA annual congress. He has been lecturing at state, national, and international conferences for the past twelve years.
Dr. Shores is a dynamic speaker who believes that conference attendees bring experience and knowledge to the event. His teaching style includes an emphasis on audience participation and input. His areas of focus include pharmacology, chemistry and physics, regional anesthesia, neuromuscular monitoring, and trauma.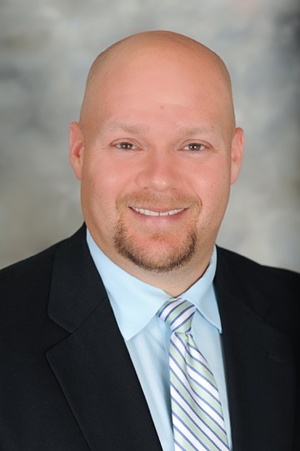 Mark Talon, DNP, MSN, CRNA
Dr. Mark Talon is a graduate of the University of Texas Nurse Anesthetist program and an alumnus of the inaugural class for Doctorate in Nursing Practice at Texas Christian University in 2009. He is a clinical coordinator for Shriners Hospital, Texas Christian University Nurse Anesthetist program. Past, Director of the Texas Board of Nurse Anesthetist. Nominated to the AANA Resolutions Committee 08/2016 to 08/2017 and currently serving on the AANA Bylaws Committee.
As the Chief Nurse Anesthetist for Shriners Burn Hospital for Children in Galveston I am actively involved in the peri-anesthetic and ICU care of critically ill pediatric patients resulting from burns, trauma and other related disorders. I am also actively involved in critical care research involving the resuscitation, monitoring, and ventilation of critical and unstable patients. I have had the privilege of being published in journals such as Anesthesia and Analgesia, Journal of Burns, and as a coauthor in the textbook of Total Burn Care.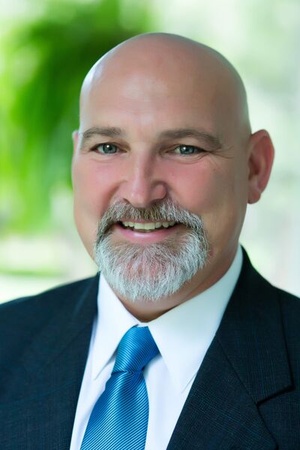 Kimberly Westra, CRNA, DNP, MSN, APRN, MBAc
Kimberly Westra CRNA, MS, DNP, is a certified registered nurse anesthetist with 21 years of experience and a faculty member of the University of Pennsylvania. She began her career in Baltimore, Maryland with experience as a critical care nurse at Johns Hopkins University. Kimberly is the Chief Nurse Anesthetist at Tidal Health Regional Medical Center in Maryland. Kimberly is the clinical site coordinator at Tidal Health, Johns Hopkins Nurse Anesthesia, University of Maryland Nurse Anesthesia, and Old Dominion University.
Dr. Westra is a doctoral graduate of Chatham University and is an MBA candidate in Healthcare Finance and Administration at Patten University. She is a member of the Sigma Theta Tau honor society at Chatham and serves in the mentoring program for advanced practice nurses.
Mrs. Westra's extensive clinical experience includes her role as an RNFA, CNOR, and CPAN. She specializes in difficult airway program development within healthcare networks. Dr. Westra is a faculty member at the University of Pennsylvania Nurse Anesthesia Program. Kimberly teaches both didactic and hands-on simulation labs to the interdisciplinary team.
Westra is a dynamic and energetic speaker who engages audiences with lively discussions on numerous topics such as CPC Exam Review, Cardiac Anesthesia, Pediatrics, and a variety of anesthesia core concepts. Kimberly speaks locally and nationally on anesthesia clinical topics and healthcare business management.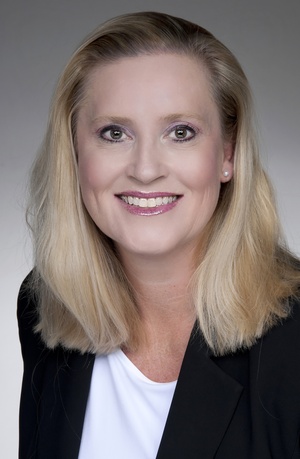 Mock CPC Exam: Ryan Shores, DNP, CRNA, Mark Talon, DNP, MSN, CRNA, Kimberly Westra, CRNA, DNP, MSN, APRN, MBAc