A Leader in Continuing Education Since 1983!
Covid-19 Update
Encore's Proactive Measures for Fall Conferences!
Encore plans to host all our fall conferences unless conditions prohibit an in-person conference. Either way, we have you covered! Encore's fall meetings will be offered simultaneously as a Live Virtual Conference, accessible in the classroom, hotel room, or your home. Extra measures will be taken for those who gather in the conference area. The recommended 6-foot, social distancing will be in place. Each attendee will receive a disposable face mask, hand sanitizer, and bottled water daily. Food stations will have protective shields, and food will be served to each attendee. Each hotel/resort has implemented enhanced sanitation protocols throughout the property to meet the CDC and state department guidelines.
Encore Symposiums is closely monitoring this evolving and very fluid situation surrounding the Covid-19 pandemic to evaluate its impact on the remainder of our 2020 conferences. We are adhering to the recommendations by the Centers for Disease Control and Prevention (CDC), the World Health Organization (WHO), and state departments.
As always Encore is committed to fulfilling the educational needs of CRNAs by providing exceptional learning opportunities from a predominately CRNA faculty to a CRNA audience. Each conference offers a unique combination of speakers who are inspirational and engaging. The Encore Team strategically includes topics pertinent to NBCRNA/CPC Exam preparation and to enhancing knowledge that ultimately provides optimal patient care.
Receive Updates on Upcoming LIVE Virtual CRNA Conferences
Sending wishes of health and wellness to one and all from Encore Symposiums!
Win a FREE Encore Symposium!
In support of our CRNAs, Encore is offering an opportunity to earn a FREE Encore Symposium for early registration received by specific dates. Specific dates listed on each symposium overview page.
NBCRNA / CPC Exam Preparation Courses
The NBCRNA recertification cycle is in full swing and Encore Symposiums is leading the way in preparing you for the NBCRNA/CPC Exam. We are proud to be a pioneer, introducing the Encore CPC Review Course in multiple destinations! Prepare for the CPC Exam with the founder and leader of CPC Exam Reviews... Encore Symposiums!
Enjoy this dynamic and lively prep course that will lead you to a successful CPC exam! Team up with your colleagues and reflect on the knowledge gained during this relaxing weekend! Day one, receive the latest NBCRNA/CPC Update provided by an NBCRNA representative as bonus credit. This two-day interactive CPC Exam Review culminates with a relaxed team approach to a mock CPC Exam. The last hour offers an open dialogue and collegial approach to practice questions developed from the NBCRNA objectives. Team up with your colleagues and reflect on the knowledge gained during this relaxing weekend.
Utilizing interactive technology, this two-day review is offered prior to our four-day conferences. This engaging, collaborative course offers a warm and low-stress learning environment. The CPC review is strategically designed to align with the learning objectives of the NBCRNA Core Modules; Airway Management, Applied Clinical Pharmacology, Human Physiology/Pathophysiology, and Anesthesia Equipment & Technology. The review course will enable the learner to successfully prepare to meet the challenges of the CPC Exam from the novice to the seasoned anesthesia provider.
Upcoming CPC Exam Reviews: Limited Seating at all Reviews
Newport 2020 CPC Exam Review: September 19-20 - Newport, RI
Naples 2021 CPC Exam Review: March 13-14 - Naples, FL
Hilton Head Island 2021 CPC Exam Review: April 24-25 - Hilton Head, SC
New England 2021 CPC Exam Review: October 9-10 - Cape Neddick ME
Sedona 2021 CPC Exam Review: November 6-7 - Sedona, AZ
Learn More!
Why choose an Encore Symposium?
You Get More with Encore!
CRNA Centric Seminars: Network with a CRNA faculty and a CRNA audience
A predominately CRNA faculty recognized as leaders in their area of expertise
Every Encore Symposium provides topics pertinent to NBCRNA / CPC Exam Preparation
Attend seven (7) Encore Symposiums and receive the 8th Encore Symposium FREE!
CRNA welcome reception for the full four-day attendee by RSVP only
Receive a $50 Discount Certificate at each four-day Encore Symposium
An opportunity to win an Encore Symposium Scholarship at each conference
Full Breakfast for the attendee during scheduled morning general sessions
Active US Military and SRNA discounts
Earn up to thirty-four (34) hours of Class A CE Credits when you attend two seminars in the same destination
Discount accommodation rates at all conference resorts and hotels
Discount Delta Airfares
Discount Hertz Rentals (locations where service is available)
Faculty presentations in a digital or downloadable format
Personalized and interactive sessions with the Encore faculty and staff
Prompt processing of CE Credits to the AANA
Congratulations! You made it through the "More with Encore" mega list! You deserve a one-time discount on your next registration to an Encore Symposium! Use Home Page Discount Code: 1983. Please note: If the code is used more than once, an additional $25 fee will automatically be generated and applied to your registration.
Our experienced anesthesia centric faculty ensures that the latest trends and requirements in CRNA continuing education are met and all Encore Symposiums are designed to fulfill the CPC (Continuing Professional Certification) and AANA Class A and Class B credit requirements.
As our programs are approved by the AANA, they are posted on the Encore Symposiums Accreditation Page along with the number of Pharmacology/Therapeutic CE Credits associated with each meeting. Encore Symposiums also offer additional credits applicable for APRN renewal such as Legal Issues, HIV/AIDS, and Lyme Disease.
Have you attended an Encore Symposium?
We welcome you to share your experience with other CRNAs at ProCRNA Meeting Reviews.
Anesthesia Conferences & CRNA Seminars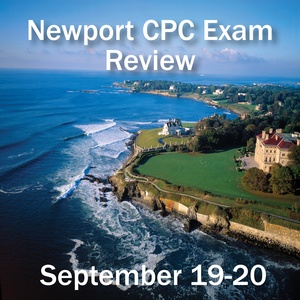 Why CRNAs Choose Encore Symposiums:
Encore Symposiums combines quality education with fun and adventure for the entire family!
Encore Symposiums has cultivated a prestigious faculty.
Presentations are pertinent and up-to-date.
Anesthesia topics are chosen by attendee feedback and current trends.
Each destination is carefully chosen to offer a variety of adventures.
Premier resorts are chosen for their high-quality service and unique surroundings are chosen.
Each resort is visited by a member of the Encore's staff to ensure the best accommodations at the best price.
"I am a first-time attendee. I think this was one of the most relevant conferences I've attended. I went to a CPC Review Course and loved the new info as well as basic, which I hadn't visited in years! So pertinent in tweaking my everyday practice. The conference was at the onset of COVID. Our individual tables spaced nicely apart was a great idea. I will definitely be attending another. - Naples CPC Exam Review 2020, Naples, FL "

— Vivian McCoart, CRNA, Milford, Ma
"Once again Encore Symposiums and ( Nancy) have outdone themselves! This was an exceptional meeting as usual! This was especially true considering the conference was at the start of the whole Corona Virus. They were so conscientious about social distancing and cleanliness along with the speakers being excellent! See Encore Symposium again soon! - Naples & Everglades National Park Escape 2020, Naples, FL "

— Twyla Landess, CRNA - Chapin SC